Advanced Architectural Engineering Construction Company Ltd (AAECC) a is a Lagos Nigerian-based Building Construction, Civil Engineering, Real estate developer and Project Management Company that specializes in all Building Construction, Civil Engineering and Project Management Works.
Our staff expertise varies in all fields required in the construction projects with blend of experiences and cultures which forms homogeneous work teams to deliver the requirements according to the best safety and quality standards.
Our team members are highly respected for proven expertise and capabilities in their respective specialties and recognized for proven histories of award winning, ahead of schedule, and within budget completions on major projects.
The company employs top construction personnel with expertise in the respective fields and keen to introduce and incorporate latest technologies. Every member of our team works closely together to eliminating interference and conflicts between building services installations that causes delays, alteration and wastage of materials.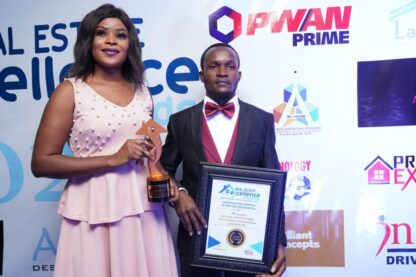 Our work culture is driven by values which are engrained in the hearts and minds of every AAECC staff. These are enshrined in our work ethics and we share the same with our Clients. Across our offices, including project offices, you will find four core values (summarised in the acronym 'IDEAL') permeating our ethos: